Happy (Almost) Mother's Day!

I thought I would take a look at the best (sometimes in the worst way) mothers from literature (and their accompanying films and TV shows).

BIGGEST SACRIFICE AWARD:

Fantine (Les Mis)

Sure, she puts her work first and isn't really around for darling Cosette. But she does sell her hair, her teeth, and eventually her entire body. Now that's love.
EVIL MOM WHO'D KILL FOR HER CHILDREN AWARD:

Cersei Lannister (Game of Thrones)
Tyrion says it best.
Cersei's sole redeeming features are her cheekbones and her love for her children.
BEST GoT MOM:
Daenerys Stormborn
Mother of dragons! I'm thinking that raising dragons is easier than raising human children.



UNDER APPRECIATED MOM AWARD:

Lori Grimes (The Walking Dead)

Poor Lori, she never gets any love. Considering the situation (zombies, a presumed dead husband, an ungrateful brat of a son) I think she's held it together pretty well. RIP.
MAKES US ALL LOOK BAD AWARD:

Mama Llama

Honestly, Mama Llama makes the rest of us moms look like evil toads. She's patient and kind and understanding. Does she threaten Llama Llama with a time-out or spanking in the middle of Walmart (I just like to assume they are shopping at Walmart)? No, she turns their outing into a game. Most unrealistic mom on my list, even for a Llama.
YOU SHOULD HAVE LISTENED TO YOUR MOM AWARD:

Bambi's Mom

(Bambi)

Another story of ultimate sacrifice. I remember being heartbroken by the sound of that gun shot when I was a child. I recently watched the movie with my own children. They didn't even shed a tear. (But they did cry when Simba's DAD died and when Marley the dog died.) There's a good moral for the children here. If you don't listen to your mother, she may be shot by hunters.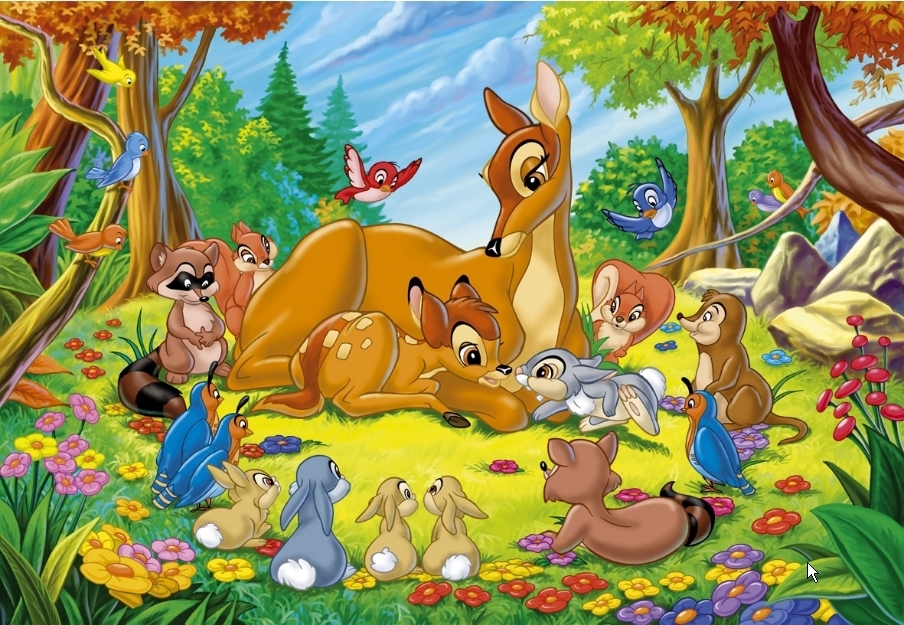 PIE-BAKING, SOCK-MENDING, BUTTER-CHURNING MOM AWARD:

"Ma" Caroline Ingalls (Little House on the Prairie)

Ma might be the best of the best. Sure, she struggled to give Pa the son he always wanted, but now we all know (thanks to reproductive science) that was

his

fault. Ma was smart, hardworking, well groomed (for prairie living), and always had the solution.
SOME WOMEN SHOULDN'T HAVE KIDS AWARD:

Helene McCreedy (Gone Baby Gone)

Maybe the worst of the worst. Helene's daughter is kidnapped and she begs for her safe return, even though she is unable to provide a stable home for her child. Helene should not be charged with the care of an earth worm, yet she has custody of her daughter. (Great book. Great movie. Be prepared to get upset.)
MOST REALISTIC MOM:

Susan Heffley (Diary of a Wimpy Kid)

She's full of good intentions--exercise, reading, nice friends. Too bad her family is constantly getting in the way. I can relate.